Details
Are Customer Reviews Important for Online Marketing Success?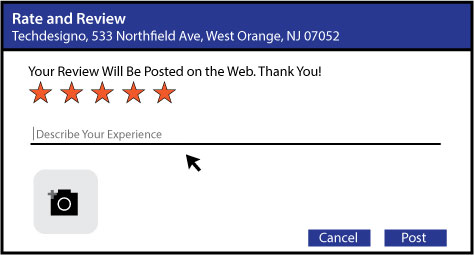 It is being said that online reviews, testimonials, and comments submitted by customers on any of the online digital platforms are today's social proof of acceptance or disappointment of a company. This is the new marketing channel that can either make a company successful, or put it out of business. Because of internet technologies and related functionality, such as instant messaging, what consumers may say today can travel virtually in an instant. This has never been made so easy to do before in the history of communications. The maturing Internet and the every-evolving web has brought web sites and free or inexpensive apps, such as social media communication platforms to a place where people around the world can engage in communications locally or globally. Also, once published, through easy-to-use software and with little or no technical knowledge, makes sharing effortlessly, very easy, and the internet will never, ever, forgot once posted. Many commercial organizations, as well as consumers, have been drawn to using the most popular reviews sites such as Yahoo!, Foursquare, Yelp, Google+, Healthgrades, and Angie's List. Online reviews, testimonials, and comments are today's greatest influencer in attracting and retaining customers for all types of businesses today.
Read more: Are Customer Reviews Important for Online Marketing Success?
Details
It's Not Enough to Have Just a Website When Marketing Online
Things are shrinking before our very eyes. Orange juice bottles, ice cream containers and toilet paper rolls. A phone book (if you still can find one around) is a mere fraction of the size it once was. How do you find a phone number now? Find a plumber? Hire a tutor? If you answered "I Google it" and your small business does not have a search engine optimized website, you may as well add your business website to the "has been" pile as well.
Read more: It's Not Enough to Have Just a Website When Marketing Online
Details
Social Media: Importance of having accurate, consistent, online listing on social sites and 3rd party directories
Critical information, like your accurate business name, phone number, website and physical address not only is important for all your owned media (your website, Facebook page, LinkedIn or Twitter account) but also can help benefit your business when in a third party online directory.
Read more: The Importance of having Accurate, Consistent, Online Listings
Details
10 SEO Items You can do Yourself Right Now
To Boost Local Search for Your Business
Check to see if your website is Google mobile-friendly. Go to: https://www.google.com/webmasters/tools/mobile-friendly/
Check to see if your website is Google mobile optimized. Go to: https://developers.google.com/webmasters/mobile-sites/
Check to see if your website has been crawled & indexed. Google: Site:Techdesigno.com (example)

Start a Blog

Claim and Populate your GMB (Google MyBusiness Page) with your NAP +W

Start and maintain a FB business page.

Start and maintain a LinkedIn business page.

Email me your profile for Powernetnj.com - http://techdesigno.com/contact-us.html

Let's have a Powernet testimonial swapping party.

Contact John Mitrano at Techdesigno.com for help at 973-736-7973.

Details
Why does my website need SEO?
This is the question that needs to be answered for website owners who are unfamiliar with SEO. It plays a very essential role in improving visibility of your website in organic search results.
"The majority of web traffic is driven by the major commercial search engines such as Google, Bing, and Yahoo!. Although social media and other types of traffic can generate visits to your website, search engines are the primary method of navigation for most Internet users. This is true whether your site provides content, services, products, information, or just about anything else.