Details
Happy Valentines Day from Techdesigno!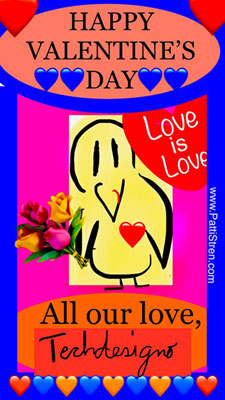 It's that time again to think about that special person or persons that you love. Make this Valentine's Day extra wonderful this year. Please enjoy these Valentine's Day quotes in the spirit of love. Techdesigno knows that when it comes to Valentine's Day that it's a day to celebrate love and to make sure that you enjoy a fantastic day.
"We're all a little weird, and life's a little weird. And when we find someone whose weirdness is compatible with ours, we join up with them and fall in mutual weirdness and call it love." — Dr. Seuss
"There is no remedy for love but to love more." — Henry David Thoreau
Techdesigno wishes all our clients a Happy Valentine's Day!
Artwork courtesy of PattiStren.com
Details
Logo Design & Graphic Design for Florham Park & Essex County, NJ Area Businesses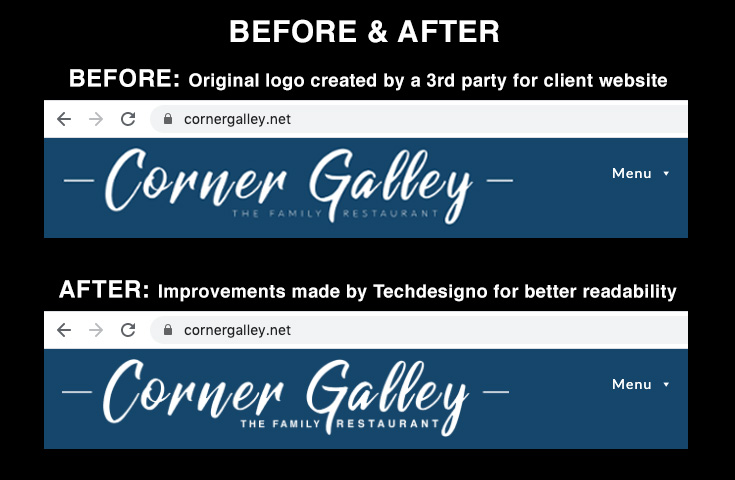 It's important that your brand reflects your company mission and image both online and in print. Techdesigno conducts logo and brand identity development along with graphic design and web design services to use either in print or on the web.
Logo design is a personal process that can take several revisions until it feels right. It's important to discuss your vision and ideas in the beginning and then let the designers work their magic. A professionally designed brand will represent your business for years to come, attracting new leads and new business. Techdesigno designers work out the fine details of color palettes, typography and layout giving your company an effective edge over the competition.
Existing logos can be revamped to reflect a slick, modern look for any marketing communications material needed, whether it's a small postcard or an outdoor banner. Now, here are three (3) important things to know about logo design and development.
What is the importance of a logo?
The most important thing to make a logo a great success is its wonderful meaning or even a nice message. Your logo should also be able to show your intent behind that stupendous design. And you want your customers to be able to see it as well.
Read more: Logo Design & Graphic Design for Florham Park & Essex County, NJ Area Businesses
Details
Merry Christmas & Happy New Year to Everyone in the Essex County, NJ Area From Techdesigno!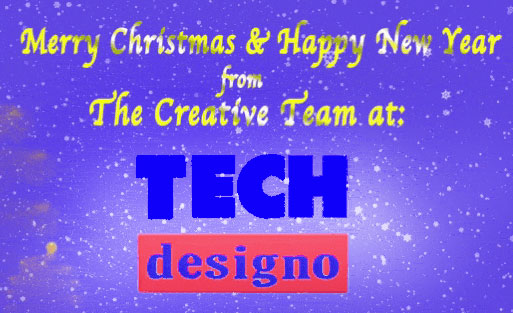 Our team at Techdesigno in West Orange, NJ likes to wish all of our clients in the Essex County, NJ area a Merry Christmas and even a Happy New Year! Now it's that time of the year where our clients spend time with family and friends. And, throughout the holidays, friends and family will gather to celebrate traditions.
We are so grateful to have been working with countless businesses over this past year. We even had 2 clients who talked about how great we did when helping them with SEO for their website and here is what they had to say:
Mo S said, "John Mitrano has been my Web developer for quite some time. I have used him for numerous of things. He has build my beautiful website that I get tons of compliments on. He also has done some blogging and SEO"S for my company. He truly is a miracle worker. I am very pleased with his services and highly recommend John and Techdesigno. Not to mention I am very picky and John has always met my expectations."
Read more: Merry Christmas & Happy New Year to Everyone in the Essex County, NJ Area From Techdesigno!
Details
Happy Thanksgiving from Techdesigno!
It's that time of the year again when we celebrate Thanksgiving with our family and friends and think about all the things that we are grateful for. Now, here are a few Thanksgiving quotes that we think will brighten your day.
"Thanksgiving is a joyous invitation to shower the world with love and gratitude."
"Forever on Thanksgiving, the heart will find the pathway home."
"The more you practice the art of thankfulness, the more you have to be thankful for." "When I started counting my blessings, my whole life turned around."
Here is another Thanksgiving quote that we believe truly captures the meaning of the holiday:
"Gratitude unlocks the fullness of life. It turns what we have into enough, and more. It turns denial into acceptance, chaos to order, confusion to clarity. It can turn a meal into a feast, a house into a home, a stranger into a friend. Gratitude makes sense of our past, brings peace for today and creates a vision for tomorrow."
We here at Techdesigno know that some of you will be on the road for Thanksgiving, others will be on the job and some might be dining solo. Wherever this holiday finds you and your loved ones, we wish you a day filled with reasons to be grateful and your favorite foods by the plateful!
Techdesigno wishes all our clients a Happy Thanksgiving Weekend.
Artwork courtesy of PattiStren.com
Details
Get Graphic & Print Design in Millburn, Livingston & Essex County, NJ Area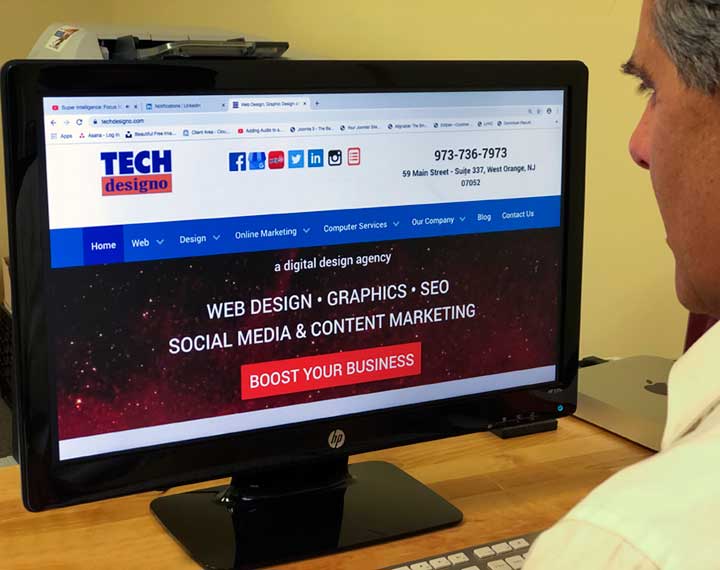 Our goal is always aimed at producing high-quality, high-resolution, professionally designed printed pieces using our publishing software, techniques, skills, and design talents. After we have produced the document with our desktop publishing system, we can output it directly to our laser printer or we can produce a PostScript file or CMYK file which you can then have printed on an offset press. Offset printing produces higher-quality documents, especially if color is used, but is generally more expensive than laser printing.


We offer print and web graphic design and content creation services such as:
• Logo design
• Postcard design
• Flyer design
• Menu design
• Presentation design
• Photography Services
• Video Production
• Color Printing and Copying

Now, here are the different types of graphic design:
Top Graphic Design Jobs
• Web Design
• Logo Design
• Brand Identity Design
• Flash Design
• Creative & Art Direction
• Photo Editing & Photoshop
Read more: Get Graphic & Print Design in Millburn, Livingston & Essex County, NJ Area