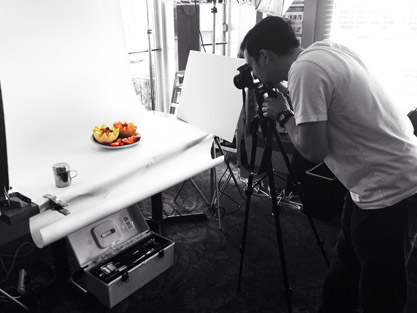 Hello, my name is Ralph DePiro and I am Photographer and Graphic/Web Designer at Techdesigno.
Techdesigno is a place where I can be myself and incorporate the things that I love to do, Photography and Design. I've attended and graduated from Essex County College and earned an Associate in Applied Science Degree in New Media Technology. My primary focus of this major is Graphic and Web Design.
The skills behind being a designer are only half of what I do; the majority of it is coming up with new and interesting concepts and applying them to not just my work, but also every day life. Most importantly, I'm always looking for creative ways to do things. What really inspired me to become a Graphic/Web Designer was when I really started to notice the work that was done to posters, logos, websites and other graphical inspiration. I said "I wish I could make something like that."
After purchasing my first iPhone back in high school, photography started to become a hobby of mine. It wasn't until I purchased my first DSLR that I became more intrigued and creative. It was then that I began putting my knowledge and creativity to the test. I enjoy all aspects of photography but really have a passion for sports; I'm sort of a big sports guy.
Favorite Quotes
"There are three responses to a piece of design – yes, no, and WOW! Wow is the one to aim for." — Milton Glaser
"You don't take a photograph, you make it." — Ansel Adams