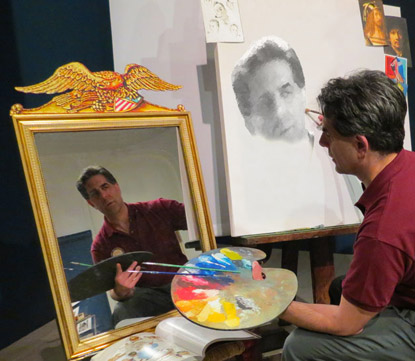 As founder and owner of Techdesigno, I've been striving to help people and businesses transition to the digital world for over 19 years. With businesses, we focus on digital online efforts through visual communications, web design and online marketing activities. I characterize myself more as a customer relations servicing agent more than any other role in my work because I believe that is the most important aspect of doing business. Empathizing and knowing the clients' wants, needs and desires, and then, following up with meeting or beating their expectation level is what I believe is the key to customer satisfaction. 
I received an Undergraduate degree at The College of New Jersey and later, went on to achieve a Graduate degree at New York Institute of Technology. While acquiring a Masters in Digital Imaging Technologies at NYIT. I also taught as an Assistant Professor of Art teaching photography and darkroom techniques and founded NYIT's first graduate-level organizational club, called "The Computer Graphics Association".
I also enjoy teaching as an Adjunct College Professor in course subjects such as, Art Appreciation, Computer Graphics, Computer Enhanced Layout & Design, Cyberspace Graphics & Animation, Web Design, and Digital Video Graphic Design. I try hard to instill and inspire continuous learning even outside of the classroom because I have discovered that many successful people seem to be those that are self-taught. And, with the growth of online educational learning platforms, which incidentally, many of them are free, provide for enormous possibilities than ever before to advanced ones knowledge and competencies to higher levels at one's own pace, in one's own preferred time, and in the comfort of one's own home or coffee shop, for that matter.
I am interested in challenging my own artistic, creative and technological knowledge by going beyond what I'm already doing today; to learn and grow. There is so much to learn. Learning is a life-long process and one should never stop such an endeavor.
Favorite Quote
Greek Philosopher Plato once said, "If a man neglects education, he walks lame to the end of his life."