Details
Any online business trying to sell products or merchandise knows how difficult it is to get to the top of the Search Engine Results Page (SERP). Managing product items, product descriptions, inventory, and customer service can be a daunting task, to say the least. Most online merchants focus on product creation or resale and spend most of their time preparing product information and pricing for their online store. Then, who is going to take care of the digital marketing or SEO aspects of these online items? Unfortunately, the SEO aspects of an online store is probably equally important, if not, more important to selling than anything else because if a prospect cannot find your items through a Google Search criteria using keywords or keyword expressions, then, they will never find your products or merchandise to even give it a thought for purchase. SEO for a non-ecommerce site is laborious in and of itself, but most pundits and business owners know this. However, what these pundits are saying is that conducting SEO on an ecommerce website because an even more challenging process. But, there are tools and techniques that can be implemented in the event a business owner wishes to do all of this SEO work themselves and if the business owner knows programming, such as HTML5, CSS3, Javascripting, and other languages of the web, then, they can certainly accomplish this work themselves, providing they also have the time and inclination to do so.
Read more: Great Ways to Improve SEO for Your eCommerce Site
Details
Personalized One-on-One direct marketing has been touted for years as being a viable and effect marketing strategy. By personalizing your marketing your marketing message directly provides for a very relevant and powerful way to talk to your customers. Just like you would when having a one-on-one conversation with them at a social event or at the local coffee house. The problem is that it can be a very time consumer method unless you can find efficient ways of doing it. Digital marketing automation is one method that can help you stay connected to your customers without repeating or duplicating your work or marketing message.
Read more: Can One-on-One Digital Marketing be Automated?...You bet!
Details
These are not like the "Top Ten Local SEO Ranking Factors" as may be typically found on online blogs, on articles and, the like.

Building relationships that spin-off backlinks to your website is one of the strongest signals you can develop to achieve great rankings and high positioning in the SERP (Search Engine Results Page).
Read more: How to execute SEO Strategies for Local Google Search Success
Details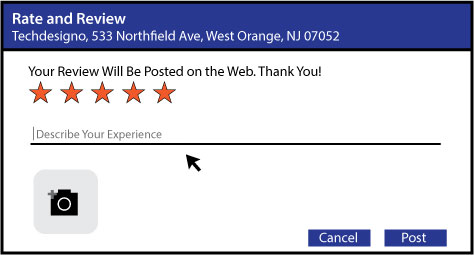 It is being said that online reviews, testimonials, and comments submitted by customers on any of the online digital platforms are today's social proof of acceptance or disappointment of a company. This is the new marketing channel that can either make a company successful, or put it out of business. Because of internet technologies and related functionality, such as instant messaging, what consumers may say today can travel virtually in an instant. This has never been made so easy to do before in the history of communications. The maturing Internet and the every-evolving web has brought web sites and free or inexpensive apps, such as social media communication platforms to a place where people around the world can engage in communications locally or globally. Also, once published, through easy-to-use software and with little or no technical knowledge, makes sharing effortlessly, very easy, and the internet will never, ever, forgot once posted. Many commercial organizations, as well as consumers, have been drawn to using the most popular reviews sites such as Yahoo!, Foursquare, Yelp, Google+, Healthgrades, and Angie's List. Online reviews, testimonials, and comments are today's greatest influencer in attracting and retaining customers for all types of businesses today.
Read more: Are Customer Reviews Important for Online Marketing Success?
Details
It's Not Enough to Have Just a Website When Marketing Online
Things are shrinking before our very eyes. Orange juice bottles, ice cream containers and toilet paper rolls. A phone book (if you still can find one around) is a mere fraction of the size it once was. How do you find a phone number now? Find a plumber? Hire a tutor? If you answered "I Google it" and your small business does not have a search engine optimized website, you may as well add your business website to the "has been" pile as well.
Read more: It's Not Enough to Have Just a Website When Marketing Online